Lintao Cai
---
Ph.D, Professor, Director
Institute of Biomedicine and Biotechnology
Shenzhen Institutes of Advanced Technology,
Chinese Academy of Sciences
1068 Xueyuan Avenue, Shenzhen University Town,
Nanshan, Shenzhen 518055, China
Tel: +86-755-86392210      Fax: +86-755-86392299
E-mail: lt.cai@siat.ac.cn
Web site: http://caigroup.siat.ac.cn/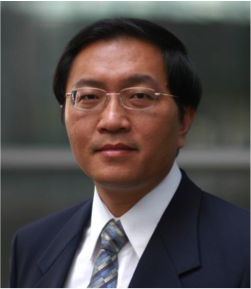 Biography
---
Lintao Cai, Professor, received his Ph.D. degree in Physical Chemistry from Xiamen University in 1995, then worked at Nanjing University and in State Key Laboratory of Bioelectronics at Southeast University. From 1999 to 2001, he was sponsored by Japan Society of  the Promotion of Science (JSPS) and worked as Research Fellow in Institute of Scientific and Industrial Research at Osaka University. He Joined the Center for Nanoscale Science and Technology at Rice University in 2001 and Department of Electrical Engineering at the Pennsylvania State University between 2002 and 2007, and then worked as Research Scientist at Emitech, Inc. Dr. Cai's scientific research areas include nanomedicine, functional materials, chemical biology and biomedical engineering. He explores theranostic nanoparticles, drug delivery system and self-assembly technique using various building blocks for the development of smart materials, molecular diagnosis, in vivo cancer imaging and targeted therapy, personalized medicine and other applications.
He has more than 124 publications with 4000 citations in peer reviewed Journals, including JACS, Nano Lett., ACS Nano, Adv Mater, Chem. Mater, Biomaterials, J Control Release
,
Theranostics, etc. He obtains 4 PCT international patents and 54 authorized patents. He is a member of Chinese Chemical Society (CCS), Royal Society of Chemistry (RSC), the American Chemical Society (ACS) and Materials Research Society (MRS)
.